La Jolla Real Estate: Comprehensive Guide to the Market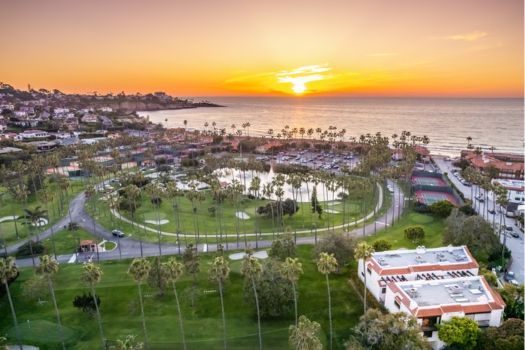 Nestled along the picturesque coastline of Southern California, La Jolla is an upscale community known for its stunning ocean views and high-end real estate. Homebuyers are drawn to this charming seaside enclave due not only to its breathtaking natural beauty but also to its vibrant cultural scene and affluent neighborhoods. La Jolla's unique character as a coastal community combined with its idyllic weather, top-rated schools, and world-class recreational opportunities make it an attractive destination for discerning property buyers.
The La Jolla real estate market is diverse, featuring a wide variety of property types, architectural styles, and price points to accommodate different preferences and budgets. From opulent oceanfront estates to cozy craftsman-style bungalows, the properties within this distinct locale showcase the diverse tastes of homeowners and reflect the exceptional quality of life that La Jolla offers. Amidst picturesque ocean vistas, golf courses, and pristine beaches, owning a piece of La Jolla real estate is truly a dream.
Buyers considering La Jolla real estate need to be well-informed about the different neighborhoods and housing options available within the community. With the help of a knowledgeable real estate agent, navigating the competitive La Jolla real estate market is an exciting and rewarding experience, leading to the perfect property to call home.
La Jolla Real Estate Overview
La Jolla is a stunning coastal community in San Diego, California, known for its beautiful beaches, upscale shopping, and dining options. The real estate market in La Jolla offers buyers a variety of options to suit their taste and budget. From oceanfront mansions to contemporary condos, there's something for everyone in this picturesque community.
When it comes to location, La Jolla presents an excellent mix of beachfront properties and homes overlooking the cliffs, providing residents with breathtaking views of the coastline and the Pacific Ocean. Moreover, the community is also home to a myriad of educational institutions, including elementary schools, high schools, and the renowned University of California San Diego (UCSD).
The La Jolla real estate market can be categorized into three distinct areas: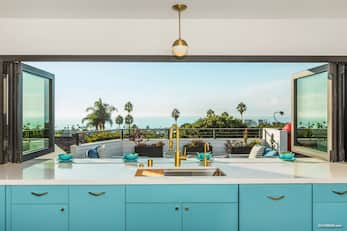 Beach: Family-friendly neighborhoods, La Jolla Shores & Windansea feature a combination of elegant single-family homes and modern condo complexes. The area is walking distance to the beach, making it perfect for those who love surfing, snorkeling, or simply enjoying beach activities.

Village: Primarily a shopping and dining destination, La Jolla Village houses a mix of residential and commercial properties. Condos and townhomes are the most common housing options in this area, offering residents easy access to numerous shops and restaurants.

Hills: Tiered properties up the hills from the village and beach with panoramic views over the city and coastline are predominantly single-family homes, showcasing their unique architectural designs.
The price range for properties in La Jolla varies significantly based on factors such as location, square footage, and amenities. The average home price in La Jolla typically falls around $2 million, while some luxurious oceanfront properties may be priced well above $10 million. On the other hand, condos and townhomes are comparatively more affordable, with prices starting around $500,000.
Purchasing a property in La Jolla is not only about acquiring a beautiful home; it's also about embracing a community with a rich cultural scene, outdoor recreational opportunities, and top-rated schools. With its diverse real estate options and unparalleled quality of life, La Jolla makes for an exceptional place to call home.
Market Trends
The La Jolla real estate market has been experiencing steady growth in recent years. Property values have been on the rise, with both single-family homes and condos appreciating in value. The attractive coastline, top-notch schools, and vibrant dining scene make La Jolla a popular choice for many homebuyers.
The demand for properties in prime locations remains high, with beachfront residences and luxury homes seeing significant interest. These high-tier properties often feature amenities such as private pools, modern architecture, and unobstructed ocean views, making them highly sought-after.
Inventory remains relatively tight, which has contributed to a competitive market. Multiple offers and bidding wars are not uncommon, especially for properties with unique or desirable features. To be successful in this market, buyers must be prepared to act quickly and work with knowledgeable agents who can navigate the complexities of La Jolla real estate.
Price brackets vary across La Jolla, with higher-end properties often commanding a premium compared to more modest residences. The following table provides an indication of the current market trends across different price segments:
| Property Type | Average Price | Price per Square Foot |
| --- | --- | --- |
| Condos | $1,200,000 | $700 |
| Single-Family Homes | $2,800,000 | $900 |
| Luxury Homes | $5,000,000+ | $1,500+ |
Some emerging trends within the La Jolla real estate landscape include eco-friendly construction and smart home technologies. Homeowners are increasingly prioritizing energy-efficient designs and incorporating smart devices for added convenience.
In summary, the La Jolla real estate market demonstrates strong growth, with desirable properties continuing to attract buyers. Market dynamics show that well-prepared buyers who work closely with experienced agents stand the best chance at securing their dream home in this competitive environment.