La Jolla Homes For Sale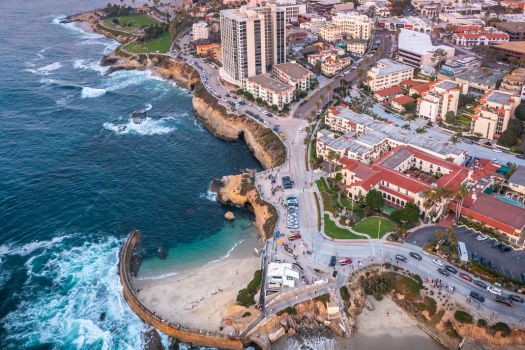 Experience coastal living at its finest with La Jolla homes for sale. Nestled along the Pacific, La Jolla known as The Jewel By The Sea, offers a range of exquisite properties, from modern mansions to charming beachfront cottages. Enjoy panoramic ocean views, vibrant cultural attractions, and a thriving culinary scene. Whether you seek a tranquil escape or a dynamic urban lifestyle, La Jolla has it all. With its stunning beaches, renowned golf courses, and upscale boutiques, this coastal gem presents an unparalleled opportunity to own a piece of Southern California's most coveted paradise. Explore La Jolla's real estate market and discover your dream home today.
Search for new homes, open houses, recently sold homes, and recent price reductions in La Jolla. To change how the search is displayed, click the gray button next to "Sort" to display houses in La Jolla by price, number of bedrooms, or days on the market - by Compass La Jolla agents.
*Be sure to register for a free account so that you can receive email updates whenever new La Jolla properties come on the market and if you're in the market for a home today, reach out for our exclusive off MLS pocket listings!
Available Homes In La Jolla
La Jolla Real Estate
December 2, 2023
$1,358.72
Avg. $ / Sq.Ft.
$2,895,000
Med. List Price
La Jolla Real Estate Statistics
La Jolla Homes By Lifestyle
La Jolla Homes for Sale: A Comprehensive Guide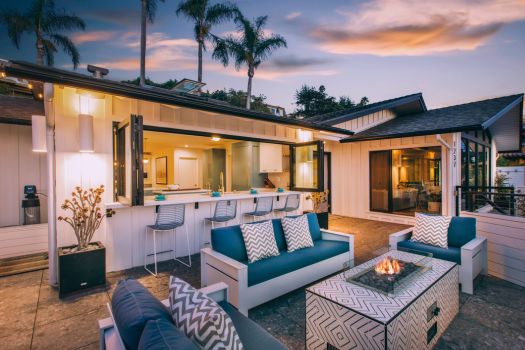 La Jolla, a beautiful and affluent neighborhood in San Diego, California, offers some of the most sought-after real estate on the market. Known for its spectacular ocean views and pristine beaches, La Jolla provides potential buyers with a diverse range of upscale homes to choose from. Whether you're a first-time homebuyer or a seasoned investor, exploring the La Jolla real estate market can be an exciting and rewarding experience.
In the La Jolla community, you'll find a variety of home styles, including modern condos, charming bungalows, and expansive estates, all with distinct architectural features. The proximity to world-class restaurants, upscale shopping centers, and renowned educational institutions further adds to the appeal of living in this picturesque coastal town. With its unique location and vibrant atmosphere, La Jolla has become a popular destination for those looking to buy real estate in San Diego.
Key Takeaways
A diverse range of single family homes are available for sale in La Jolla

La Jolla offers a vibrant atmosphere with access to world-class amenities

Investing in La Jolla real estate can be both exciting and rewarding
Understanding the La Jolla Market
The La Jolla housing market is located in a prestigious neighborhood in San Diego, California. Known for its high-end properties and picturesque coastline, La Jolla attracts homebuyers seeking luxury living. In recent months, the market has seen some fluctuations with both median listing prices and home sales.
When looking for properties in La Jolla, it is crucial to work with experienced real estate agents. They can provide valuable insights into the local market trends and assist in finding the ideal home within the desired budget. As the La Jolla housing market evolves, staying updated with current market data and working with professionals can help ensure a smooth and successful home search.
Benefits of Living in La Jolla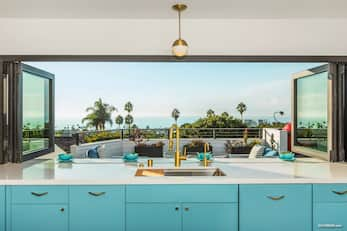 Top La Jolla Neighborhoods
La Jolla is home to several prestigious neighborhoods that offer a diverse range of homes and living experiences. Some of the most sought-after neighborhoods include The Farms, La Jolla Shores, Muirlands, La Jolla Village, La Jolla Country Club, and Bird Rock. These areas boast stunning ocean views, beautiful architecture, and close proximity to excellent schools, restaurants, and shopping centers.
La Jolla Schools And Institutions
The educational opportunities in La Jolla are top-notch, with highly rated schools and prestigious universities nearby. The San Diego Unified School District serves the area, which includes award-winning elementary, middle, and high schools. Additionally, the renowned University of California, San Diego (UCSD) is located within La Jolla, providing exceptional higher education options.
Outdoor and Recreational Activities in La Jolla
La Jolla offers an abundance of outdoor and recreational activities for residents to enjoy. The picturesque coastline features stunning beaches perfect for swimming, surfing, and sunbathing. La Jolla Cove is a popular spot for snorkeling and scuba diving, while the nearby Torrey Pines State Reserve provides ample hiking trails and breathtaking views. Golf enthusiasts can tee off at the famous Torrey Pines Golf Course, while families can enjoy picnics and playtime at La Jolla's numerous parks and open spaces.
Types of Homes for Sale in La Jolla
Mansions
La Jolla is known for its upscale and prestigious neighborhoods. Luxury homes in the area typically come with spacious living spaces, top-of-the-line appliances, and stunning architecture. Many of these homes also offer breathtaking ocean views, further enhancing their allure. Buyers seeking elegance and sophistication should explore the luxury home options in La Jolla.
Beachfront Homes
For those who desire close proximity to the beach, La Jolla boasts an impressive selection of oceanfront properties. These homes can be found along the coastline, giving residents easy access to the ocean, beach activities, and picturesque sunset views. With a variety of architectural styles available, beachfront homes in La Jolla cater to a broad range of tastes and preferences.
Family Homes
La Jolla is an ideal location for families, providing numerous options for family homes. With a variety of well-regarded schools, parks, and recreational facilities in the area, it is easy to see why many families choose to call La Jolla home. Properties in this category typically include multiple bedrooms, ample outdoor space, and comfortable living areas, perfect for raising a family and creating lasting memories.
Townhomes
Those seeking a low-maintenance lifestyle may be interested in the townhomes available in La Jolla. These properties often come with shared amenities such as swimming pools, fitness centers, and community spaces. Condominiums in La Jolla can be found in various locations, from more urban settings to quieter neighborhoods, allowing potential buyers to find the perfect fit for their needs.
How to Buy a Home in La Jolla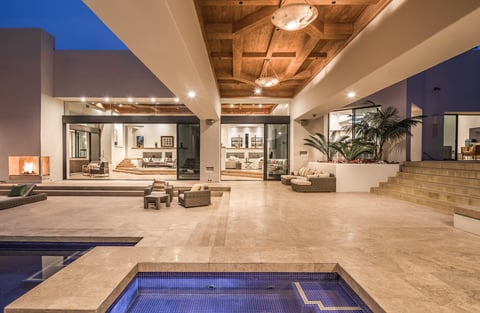 Cost of Buying a Home in La Jolla
La Jolla, a beautiful coastal neighborhood in San Diego, is known for its stunning ocean views and luxurious homes. When considering purchasing a home in this area, it's essential to have an understanding of the local real estate market. As of October 2023, the median listing home price in La Jolla is around $1,900,000, making it one of the more expensive areas in San Diego County. However, there is a wide range of properties available, catering to various budgets and preferences.
Navigating the Home Buying Process
To ensure a smooth home buying journey, it is crucial to become familiar with the steps involved:
Determine your budget: Evaluate your finances and establish a budget for your home purchase. This includes saving for a down payment, taking into account closing costs, and getting mortgage pre-approval.
Research the market: Explore available listings in La Jolla on websites like Zillow, Realtor, and LUXURYSOCALREALTY.COM Analyze recent sales and trends in property prices to make informed decisions.
Tour properties: Visit homes that fit your budget and preferences, paying close attention to the neighborhood, nearby amenities, and the property's overall condition. Take note of potential repairs or upgrades you may need to make after purchasing.
Working with a Real Estate Agent
Hiring a knowledgeable real estate agent is highly recommended when buying a home in La Jolla. They can provide valuable insights, negotiate on your behalf, and guide you through the entire process. Ask for recommendations from friends and family, or search for reputable agents. When choosing an agent, consider their experience, knowledge of the local market, and communication skills.
In conclusion, buying a home in La Jolla requires careful planning and research, taking into account property prices and the home buying process. Working with an experienced real estate agent can make the experience less stressful and more rewarding.
Selling a Home in La Jolla
Evaluating Your Home's Worth
To sell a home in La Jolla, the first step is to evaluate its worth. It's essential to consider factors like the property's size, age, and any recent upgrades or renovations.
You can also consult with a professional real estate agent with expertise in the La Jolla market. They will run a comparative market analysis (CMA) to provide an accurate assessment of your home's value.
Preparing Your Home for Sale
Once you've determined your home's worth, it's time to prepare it for sale. This involves:
Decluttering: Remove personal items and unnecessary furniture to make the space appear larger and more inviting.
Deep cleaning: Ensure the home is spotless and well-maintained, both inside and out. This includes window cleaning, carpet cleaning, and landscaping.
Repairs and upgrades: Address any repair issues and consider making cost-effective upgrades. For example, painting walls in a neutral color or updating fixtures can provide a significant impact on the property's appeal.
Staging: Properly staging the home with attractive furniture and decor can enhance its visual appeal to potential buyers.
Finding a Buyer
To reach potential buyers, it's crucial to market your home effectively. This can be done by:
Hiring a real estate agent: An experienced agent in La Jolla can use their network, resources, and knowledge to attract the right buyers.
Listing on popular websites: Make sure your home is listed on prominent websites like Redfin and Trulia. High-quality photos and accurate property information are essential for these listings.
Using social media: Platforms like Facebook or Instagram can be used to spread the word about your property and reach a broader audience.
Hosting open houses: Schedule open houses to give potential buyers an opportunity to tour the property in person.
By following these steps, you'll increase the chances of selling your home in La Jolla efficiently and at the best possible price.
Investment Opportunities in La Jolla Homes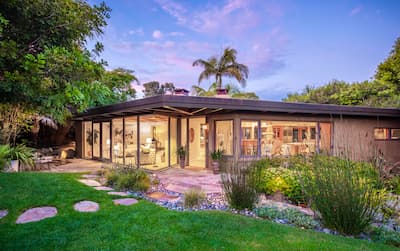 La Jolla, a coastal neighborhood in San Diego, California, offers various investment opportunities for prospective homebuyers. Known for its picturesque views, pristine beaches, and upscale amenities, the real estate market in La Jolla has attracted investors from all around.
Investors can find an array of property types in La Jolla, ranging from luxury homes to condos and townhomes. The La Jolla real estate scene is characterized by diverse architectural styles and properties with stunning oceanfront views. Whether one is looking to invest in a residential property or seeking a vacation home, La Jolla provides a plethora of options.
With its vibrant community, top-rated schools, and a bustling commercial center, La Jolla presents a stable and strong market for real estate investments. New listings appear frequently, giving investors ample opportunity to explore available homes and make informed decisions.
Some investors might be interested in multi-family properties or income-generating opportunities. La Jolla also houses multi-family units and rental properties that can provide a steady stream of revenue. Additionally, the neighborhood's investment opportunities include fixer-uppers and homes with the potential for renovation and resale.
To sum it up, La Jolla's real estate market offers a diverse range of investment options, from luxurious oceanfront homes to multi-family properties. The neighborhood's amenities and proximity to San Diego's attractions make it a prime location for investors seeking promising returns.
Relocating to La Jolla
La Jolla is an upscale coastal neighborhood in San Diego, California, famous for its picturesque beaches, esteemed research institutions, and thriving business centers. When considering a move to La Jolla, there is a diverse range of homes for sale on the market, catering to various tastes and budgets.
Properties include single-family homes, condos, and townhouses, revealing the variety of residential options for potential homeowners. These homes are often located within easy access to world-class amenities, such as shopping centers, high-rated schools, and outdoor recreation spots.
La Jolla is also home to several prestigious institutions, including the University of California San Diego (UCSD) and the Salk Institute for Biological Studies. The presence of such reputable entities opens up opportunities for high-quality education and job prospects for residents in the area.
Thanks to its coastal location, La Jolla offers a picturesque and serene living environment. From the village center to neighborhood parks, residents can indulge in the enticing blend of nature and urban life. Outdoor enthusiasts can take advantage of the spectacular coastline, encompassing popular destinations like La Jolla Cove and Windansea Beach.
In summary, relocating to La Jolla offers prospective homeowners a luxurious coastal lifestyle complemented by top-tier educational institutions and ample job opportunities. With its diverse range of available properties, La Jolla caters to the housing requirements of various potential residents, making it an ideal location to call home.
Conclusion
La Jolla, San Diego is a highly sought-after area for home buyers due to its stunning coastal views, luxurious homes, and prestigious school system. As a result, the real estate market in the area tends to be competitive, with a wide range of properties available for potential buyers to explore.
Prospective homebuyers can find numerous housing options in La Jolla, ranging from expansive single-family residences to townhomes, multi-family units, and condominiums. By browsing listings online, buyers can get a feel for the various types and prices of homes available.
In addition to beautiful properties, La Jolla is home to excellent schools, such as the San Diego French American School and The Children's School, both of which have received high ratings from GreatSchools.com These top-rated schools contribute to the overall desirability of the neighborhood, making it an ideal place for families to settle down.
When searching for a home in La Jolla, it's important to keep in mind the competitive nature of the market. Working with a knowledgeable real estate agent, attending open houses, and researching neighborhoods will all contribute to a successful home-buying process in this beautiful San Diego community.
Frequently Asked Questions
What are the best neighborhoods for buying a home in La Jolla?
La Jolla is a beautiful coastal community in San Diego, California, known for its stunning beaches, world-class research institutions, and vibrant arts scene. Some of the best neighborhoods for buying a home in La Jolla include La Jolla Shores, La Jolla Village, and Bird Rock. These areas offer a variety of housing options, from beachfront condos to luxury villas and historic homes .
How does the real estate market in La Jolla compare to nearby areas?
The real estate market in La Jolla is considered more desirable compared to many other nearby areas. This is due to its coastal location, beautiful scenery, and high-quality housing options. In terms of pricing, the median home price in La Jolla is higher than the San Diego region in general, with a median listing home price of $2,875,000 .
What is the average price per square foot for La Jolla homes?
The average price per square foot for La Jolla homes varies depending on the specific neighborhood and type of property. However, a recent report showed a median sale price of $1,608,808 for homes in La Jolla . To determine the average price per square foot, you would need to divide the home price by the square footage of the property.
Are there any waterfront properties available for sale in La Jolla?
Yes, there are waterfront properties available for sale in La Jolla. These properties can range from beachfront condos to luxurious oceanfront villas. You can find a selection of waterfront properties on various real estate websites, such as Zillow and Realtor.com.
What type of homes are most commonly found in La Jolla?
La Jolla offers a diverse selection of homes, including single-family residences, townhomes, condominiums, and luxury estates. Many properties in La Jolla feature stunning views, modern amenities, and proximity to local attractions, such as beaches and shopping centers. Architectural styles vary, with a mix of contemporary, traditional, and Spanish-style homes .
How has the La Jolla housing market trended in recent years?
The La Jolla housing market has been experiencing growth in recent years, with an increase in both the number of homes listed for sale and the median sale price. For example, the total number of homes for sale in La Jolla is currently 46% higher than it was at the same time a year ago, and the median sale price has also seen an increase . This growth can be attributed to factors such as high demand, limited housing inventory, and the overall desirability of the La Jolla community.