La Jolla Condos For Sale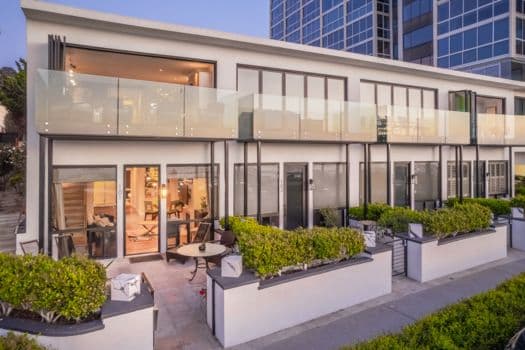 Discover exquisite La Jolla condos for sale, embodying coastal luxury and convenience. Nestled in this upscale community, these condos offer stunning ocean views, modern amenities, and proximity to pristine beaches. Experience the allure of La Jolla's cultural scene, upscale shopping, and gourmet dining just moments away. Whether seeking a serene retreat or a dynamic urban lifestyle, these condos cater to diverse preferences. Embrace the essence of coastal living and seize the opportunity to own a piece of this coveted Southern California paradise. Explore La Jolla condos for an unparalleled blend of elegance and coastal charm.
Search for new condos, open houses, recently sold condos, and recent price reductions in La Jolla. To change how the search is displayed, click the gray button next to "Sort" to display condos in La Jolla by price, number of bedrooms, or days on the market - by Compass La Jolla agents.
*Be sure to register for a free account so that you can receive email updates whenever new La Jolla condominiums come on the market and if you're in the market for a home today, reach out for our exclusive off MLS pocket listings!
Available Condos In La Jolla
La Jolla Condos
December 2, 2023
$1,037.84
Avg. $ / Sq.Ft.
$1,299,000
Med. List Price
La Jolla Condo Real Estate Statistics
La Jolla Condos for Sale: Your Ultimate Guide to Coastal Living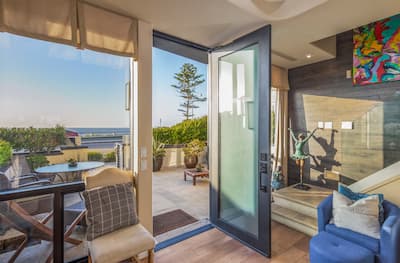 La Jolla, a picturesque beach community in San Diego, boasts an impressive assortment of luxury condominiums on the market. These upscale living spaces cater to the diverse preferences and needs of potential buyers, offering various amenities and stunning ocean views. As you explore the wide range of condos for sale in La Jolla, you can expect to find the perfect fit to suit your lifestyle and needs.
Nestled along the southern California coastline, La Jolla provides a unique blend of natural beauty, cultural attractions, and recreational opportunities. The serene atmosphere of this coastal community draws in residents and visitors alike, making it an ideal location for people seeking a resort-like living experience. Condo ownership in La Jolla offers the benefit of a low-maintenance lifestyle, allowing residents more time to enjoy the perks of living in such an idyllic setting.
Key Takeaways
Diverse selection of luxurious condos available in La Jolla's picturesque coastal community

Ideal location offers a unique mix of natural beauty and modern amenities

Condo ownership provides a low-maintenance lifestyle for residents to fully enjoy the La Jolla experience
Overview of La Jolla Condos for Sale
La Jolla, a beautiful coastal community in San Diego, offers a variety of condos for sale to suit different budgets and preferences. Many condos in La Jolla boast stunning ocean views, allowing residents to fully appreciate the area's natural beauty. With a range of options available, potential buyers can find the perfect condo to match their needs.
Here are some key features to consider when searching for a condo in La Jolla:
Location: Proximity to beaches, parks, and other local attractions can enhance the living experience. Additionally, being situated nearby to shopping, dining options, medical needs, & library, where a car isn't needed can be very attractive.
Size and Layout: The size of a condo and its floor plan should accommodate your personal preferences, including the number of bedrooms and bathrooms.
Amenities: Many condo buildings in La Jolla offer luxurious amenities such as pools, gyms, concierge, and lounges. It's essential to evaluate what amenities are most important to you and ensure they are available in your chosen building.
Overall, prospective buyers looking to purchase a condo in La Jolla can find a variety of options on the market to suit their needs. Given the recent decrease in median sale prices, this might be the perfect time to invest in a beautiful ocean-view property.
Types of Condos in La Jolla
La Jolla, a beautiful neighborhood in San Diego, California, offers a wide range of condos for sale. Potential buyers can find the perfect property according to their preference by exploring different types of condos in La Jolla.
Luxury Condos
Luxury condos in La Jolla provide residents with upscale living spaces, equipped with top-notch amenities. These condos often include features such as designer kitchens, spa-like bathrooms, and spacious balconies with stunning views. Additionally, luxury condo buildings may offer residents access to a gym, pool, and concierge service.
Beachfront Condos
For beach lovers, La Jolla offers a variety of beachfront condos with breathtaking views of the ocean. These condos typically provide easy access to the beach, making them perfect for those who enjoy water sports or simply love listening to the waves crash along the shore. Properties near popular beach destinations like Windansea Beach are worth considering if you're interested in owning a beachfront condo in La Jolla.
Urban Condos
Urban condos in La Jolla are ideal for those seeking a more energetic lifestyle. These properties are often located near shopping centers, dining options, and public transportation. Condos near UCSD or communities along Torrey Pines Road offer a convenient location for students and working professionals alike.
In conclusion, La Jolla offers a diverse range of condos for sale, catering to various lifestyles and preferences. By considering luxury, beachfront, and urban condos, buyers can find the perfect property in this picturesque coastal neighborhood.
Benefits of Living in a Condo in La Jolla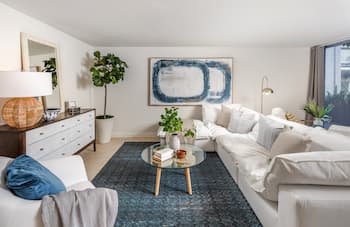 La Jolla, California, is a beautiful coastal community with a unique charm. Known for its stunning beaches, excellent dining options, and warm atmosphere, it has become a popular destination for both vacationers and residents. One of the most attractive residential options in La Jolla is purchasing a condo. There are several reasons why living in a condo in La Jolla may be the perfect fit for many people.
First, there is a range of condo communities to choose from, catering to various tastes and preferences. For those looking for a high-rise experience, establishments like 939 Coast provide lavish living options with picturesque views of the La Jolla Cove. Alternatively, for those who prefer proximity to UCSD, there are numerous condos available in the area.
Second, condos provide the opportunity for a low-maintenance lifestyle. As a condo owner, you won't have to worry about the upkeep of the building or its surroundings, as this is typically taken care of by the condo association. This frees up time for more leisurely activities, whether that be exploring La Jolla's beautiful beaches or indulging in its vibrant dining scene.
Third, community amenities offered by many condo developments can greatly enhance the living experience. Pools, fitness centers, and well-manicured common areas are common features in many La Jolla condos. These facilities are not only convenient but also provide opportunities for socializing and enjoying a sense of community with fellow residents.
Lastly, many condos in La Jolla are situated in prime locations that make walking, biking, or using public transportation a viable option. With easy access to beaches, parks, restaurants, and shopping, residents can enjoy all the perks of living in a coastal community without needing to rely on a car.
Overall, living in a condo in La Jolla offers a unique blend of convenience, comfort, and community that is hard to find elsewhere. By weighing these benefits, potential homeowners can determine if a La Jolla condo is the right fit for their lifestyle and needs.
Understanding Condo Ownership
Owning a condo in La Jolla can offer a number of benefits for potential buyers who are seeking a more convenient and low-maintenance lifestyle. One of the main aspects of condo ownership is that it combines individual ownership of your living space with shared ownership of the building's common areas and facilities.
When you purchase a condo, you become the owner of your individual unit, as well as a fractional owner of the common areas, such as the swimming pool, parking lot, and landscaping. This means that you, along with all the other condo owners in the building, will be responsible for the maintenance and upkeep of these shared spaces. This is typically managed through a homeowner's association (HOA), which collects monthly fees from the condo owners to cover the costs of maintaining the building and its amenities.
Condo owners in La Jolla can benefit from the attractive location and the convenience of having amenities like pools and exercise rooms within the condominium complex. Additionally, condo ownership can offer a greater sense of security, as many complexes have gated entrances and security systems in place.
It's important for potential buyers to be aware of any rules and regulations set forth by the HOA, as these can impact your daily life and the use of both your individual unit and the shared amenities. Rules may include restrictions on pets, noise, and even the type of renovations you are allowed to carry out in your unit.
When considering the purchase of a condo in La Jolla, it's essential to evaluate any additional costs, such as HOA fees, and to understand the responsibilities that come with shared ownership. Taking the time to do thorough research and carefully considering all aspects of condo ownership will help ensure that you find the perfect home to meet your needs and preferences.
Considerations for Buying a Condo in La Jolla
When looking for a condo in La Jolla, there are several important factors to consider. We will cover two major aspects: financial concerns and lifestyle factors.
Financial Concerns
Purchasing a condo in La Jolla can be a significant investment. It's essential to keep in mind the following financial aspects:
Budget: Determine how much you can comfortably afford for a down payment and monthly mortgage payments. Don't forget to factor in property taxes, insurance, and homeowners' association (HOA) fees.
Market Trends: Analyze the La Jolla real estate market to understand price fluctuations and identify potential investment opportunities.
Resale Value: When choosing a condo, consider its potential resale value, as some units may be more attractive to future buyers. Factors affecting resale value include location, amenities, and the overall condition of the building.
Lifestyle Factors
It's also important to consider the lifestyle you want to enjoy while living in a La Jolla condo:
Location: La Jolla offers various neighborhoods, each with its unique charm. From the prestigious 939 Coast overlooking La Jolla Cove to the vibrant La Jolla Village with The Seville community, choose a location that suits your lifestyle preferences.
Amenities: Different condo communities offer different amenities. Whether you prefer having a swimming pool, fitness center, or easy access to shopping and dining, be sure to evaluate the available amenities when choosing a condo.
Size and Layout: Consider the size and layout of the unit, as well as its storage options and outdoor spaces (if available). Think about your current and future needs for space, number of bedrooms, and desired comfort level.
Community Dynamics: Determine if the community's style and demographic suit your preferences. Some condos may cater to families, retirees, or young professionals. It's essential to select one that aligns with your personal values and desired lifestyle.
Taking both financial concerns and lifestyle factors into account will help you make an informed decision when purchasing a condo in La Jolla and ensure a smooth, enjoyable experience.
Navigating the La Jolla Condo Market
The La Jolla condo market offers a variety of options for potential buyers seeking a luxurious living experience near the beach. With a number of prestigious, high-quality properties available, it is crucial to understand the local market trends and unique characteristics of specific neighborhoods.
One popular choice in La Jolla is the Villa La Jolla condominium complex located just two blocks from Windansea Beach. This gated community features three-story buildings, two swimming pools, a community room, clubhouse, and exercise facilities. The monthly Homeowners Association (HOA) fee also includes water, ensuring convenience and peace of mind for residents.
In terms of market trends, the resale activity for La Jolla condos has increased recently. The third quarter of 2023 saw a 26.2% increase in condos sold compared to the same period in 2022. However, the median sale price experienced a slight decrease of 4.3% during the same timeframe. Staying abreast of such trends will help buyers to better understand the La Jolla condo market and make more informed purchasing decisions.
In summary, the La Jolla condo market offers an array of luxurious options for potential buyers. By understanding local trends, exploring available listings, and considering amenities and neighborhood features, individuals seeking a luxurious coastal living experience in La Jolla can navigate the market with confidence and ease.
Working with a Real Estate Agent
When considering purchasing a condo in La Jolla, it's essential to work with a knowledgeable and experienced real estate agent. They can bring valuable insights into the local market, assist in finding the perfect property, and professionally guide you through the buying process.
A reputable real estate agent will have extensive knowledge of the various condominium communities and neighborhoods in La Jolla. They will use this information to help you find a location that matches your preferences and needs. Additionally, an agent can provide you with up-to-date data on home values, sales trends, and available listings.
One of the advantages of working with an agent is their expertise in negotiations. They can help you make a competitive offer for the property you are interested in, highlighting factors such as the property condition, market trends, and comparable sales. This expertise can be particularly beneficial in a competitive market like La Jolla, where multiple offers might be common.
Another crucial aspect of working with a real estate agent is their professional network. They can connect you with mortgage brokers, inspectors, and attorneys, streamlining the buying process and ensuring you have the right team in your corner.
In summary, partnering with a professional real estate agent is an invaluable resource when searching for a condo in La Jolla. Their expertise and assistance will give you the confidence to make an informed decision and ultimately find the perfect home.
Closing Thoughts on La Jolla Condos for Sale
La Jolla is a highly desirable place to live, with its picturesque coastline and upscale community. Purchasing a condo in La Jolla can be an excellent investment in terms of location, amenities, and overall quality of life.
When it comes to La Jolla condos, buyers have a wide range of choices - from luxurious high-rises to quaint townhomes. Some of the most popular condo communities include 939 Coast, Shore Tower, and The Seville. Each community offers distinct features that cater to different preferences and lifestyles.
It is essential for prospective buyers to research the market trends in La Jolla. For instance, during the third quarter of 2023, the median sale price for condos decreased by 4.3% compared to the same period in 2022. This information is valuable when negotiating and understanding the fair market value of a potential condo purchase.
La Jolla condos offer a range of benefits, such as close proximity to top-tier dining, shopping, and recreation. Furthermore, many buildings provide amenities like pools, gyms, and secure parking. However, it is crucial for buyers to be aware of any potential issues affecting a specific building or community. For example, a condo building on Gilman Drive was recently closed for damage; staying informed about such matters is vital for making a sound investment decision.
Taking everything into account, buyers interested in La Jolla condos should carefully consider their preferences and budget while staying informed about market trends and potential issues. With due diligence, a condo in La Jolla can be a great investment in a beautiful, vibrant community.
Frequently Asked Questions
What are the average prices of condos in La Jolla?
The average prices of condos in La Jolla can vary greatly depending on factors such as location, size, and amenities. However, you can currently find condos starting at around $600,000 for smaller units, while more luxurious units can be priced well over $1 million. It is a good idea to explore listings on websites like Zillow and Realtor.com to get a better sense of the current market prices.
How do La Jolla condo prices compare to nearby areas?
La Jolla is known for its upscale and luxurious real estate, so it's not surprising that condo prices in the area tend to be higher than in other nearby areas. For example, you will likely find more affordable condos in neighborhoods such as Pacific Beach or Clairemont. However, the higher prices in La Jolla often reflect the access to beautiful beaches, excellent schools, and other desirable amenities that make the area such an attractive place to live.
Are there oceanfront condos available in La Jolla?
Yes, there are oceanfront condos available in La Jolla. A prime example is are Seahaus ocean view condos. These properties offer stunning views of the ocean and are within close proximity to beaches and other coastal attractions. Oceanfront condos in La Jolla tend to be more expensive due to their desirable location and breathtaking views.
What amenities can be found in La Jolla condo communities?
La Jolla condo communities often come with a wide range of amenities that cater to residents' needs and preferences. Some of these amenities may include swimming pools, fitness centers, clubhouses, and secured access to the building or community. Some high-end condos also provide concierge services, underground parking, and rooftop entertainment spaces. Be sure to check the specific amenities offered by each community when searching for a condo in La Jolla.
How is the real estate market for condos in La Jolla?
The real estate market for condos in La Jolla can be competitive given the area's popularity and desirability. As with any real estate market, prices and demand can fluctuate, so it is essential to stay informed about market trends. To get the most up-to-date information on the La Jolla condo market, consider working with a local real estate agent who specializes in condos and is familiar with the area.
What are the best neighborhoods to find condos in La Jolla?
Some of the best neighborhoods to find condos in La Jolla include the Village, Bird Rock, La Jolla Shores, and Windansea. Each of these neighborhoods offers its own unique charm, and their diverse selection of condos cater to a variety of preferences and budgets. When searching for a condo in La Jolla, consider factors such as proximity to beaches, parks, shops, and restaurants, as well as the specific amenities and features you desire in a condo community.