10 Things to Do in La Jolla California
Posted by Robert and Joy Aumann on Sunday, August 6, 2023 at 11:42:22 AM
By Robert and Joy Aumann / August 6, 2023
Comment
The beach as your back yard, fantastic restaurants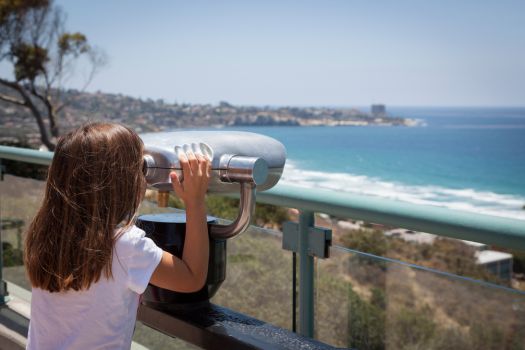 a few minutes away, — what's not to love about La Jolla, California?
The gorgeous beach town is SoCal living at its best. Whether you're an outdoor enthusiast who loves being active, or one that prefers the finer things in life, you'll find it here in La Jolla San Diego.
Check out these ten top things to do, and ask yourself why you're not living in La Jolla California!
1. Hit One of the Many Amazing La Jolla Beaches
There is not one, but 10 beautiful beaches in La Jolla. Whether you choose the famous mile-long La Jolla Shores beach or one of the smaller ones, such as La Jolla Cove, you're sure to have a great day out.
Living in La Jolla is all about making the most of California's perpetual sun. Play with your kids in the sand, or take your favorite book and catch a tan. Better yet, buy a beach house so that you always feel like you're on holiday.
2. Get Moving in the Torrey Pines State Natural Reserve
What better way to start your day (or end it) with a hike or trail run in this spectacular reserve. The trails offer non-stop ocean vistas from the top of the cliffs that hug the shores.
You'll wind your way on sandy paths flanked with Torrey pines on one of the six main trail options. Choose a quick hour-long trail to get your moving before work, or a longer trail on the weekend.
3. Indulge at the Best Restaurants in La Jolla
There's no shortage of delectable dishes to be found at the best restaurants in La Jolla. While there are many cuisines on offer, our personal favorites include Candor by Giuseppe, Catania at the La Jolla Plaza, Sugar and Scribe Bakery in the Village, and Eddie V's Prime Seafood.
The best part? Many of the best restaurants will spoil you with a gorgeous ocean view alongside your delicious meal.
4. Explore La Jolla Caves on a Kayak
If you live in La Jolla and you love to be active and outdoors, a thrilling kayak tour of the La Jolla Sea Caves and La Jolla Ecological Reserve makes the top 10.
There are plenty of different routes you can take that will take you through kelp forests, beneath impressive craggy cliffs, and into mysterious cages.
The sea life you'll see throughout the year is simply awe-inspiring. Look out for playful sea lions, leopard sharks, shovelnose guitarfish, garibaldi, and the occasional dolphin. Don't forget to look up where La Jolla oceanfront homes cascade along the bluffs.
5. Spend an Evening at the Theatre
La Jolla isn't only about outdoor activities and natural splendor (although it has an abundance of both). If you're looking for a dazzling night out, head over to the Tony Award-winning La Jolla Playhouse.
The playhouse hosts a range of productions, some of which make it big on Broadway. Keep an eye out on the events calendar and you're sure to find a performance that you'll enjoy.
6. Museum of Contemporary Art San Diego
In keeping with the topic of arts and culture, if you're an art aficionado, or simply enjoy being creative, then this is a place you'll come to love. As with most of the buildings in La Jolla, the ocean views are lovely and it houses an impressive contemporary art collection.
There's an Art Lab where you can get creative and a sculpture garden. The best part? There's a kid-friendly museum so it's the perfect spot for a family day out.
7. Enjoy Some Bubbles and a Dip at The Pink Lady
If you're in need of a bit of pampering and to relax with friends, then head over to The Pink Lady at La V. Complete with a swimming pool surrounded by colorful bougainvillea, loungers beneath towering palms, sea views (of course)....and champagne.
It's the ideal place to unwind and treat yourself to a lavish day in La Jolla, California.
8. Take to the Skies and Paraglide
There's another activity you can do from Torrey Pine's coastal cliffs other than hiking: paragliding. In fact, if you're going to do it anywhere in the world it should be there as it features some of the best flying conditions in the world. And it's gorgeous fly parallel to the mansions in La Jolla Farms with a close up view of the finest La Jolla architectural masterpieces.

Perhaps you'll love your flight so much you'll take lessons so that you can soar on your own whenever you want. For now, though, start with a soaring, exhilarating, and memorable tandem paragliding experience.
9. Stroll the Streets Admiring the Murals
If you're visiting La Jolla or you've recently moved there then you still need to discover all of La Jolla's murals. These massive works of art in a variety of mediums are featured on walls of public buildings throughout 16 locations in the city called Murals of La Jolla.
Each piece of art is featured for two years and then rotated out for another phenomenal piece. Simply taking a stroll through the city is like visiting a massive art gallery. One not to miss mural is in Bird Rock, just steps away from the La Jolla famous Bird Rock Roasters coffee.
10. Check Out the Birch Aquarium
Overlooking the ocean, this museum features more than 60 habitats and tanks filled with a massive variety of colorful marine life. Committed to conservation and climate change research the aquarium is a fascinating place with hands-on exhibits and interesting displays.
Living the Dream in La Jolla, California
The lifestyle in La Jolla, California, is the ultimate embodiment of SoCal living. You're always a couple of moments away from spectacular beaches and marine life, fun outdoor activities, and exhilarating experiences. What's more, there are world-class restaurants, museums, and theatres too.
Why wouldn't you be considering moving to La Jolla 92037? And if you are, then let us help you find your dream home. At Luxury SoCal Realty, we're committed to finding you a lifestyle — not just a home.
Contact us today if you're ready for your new life.