What Are People Saying About LUXURYSOCALREALTY?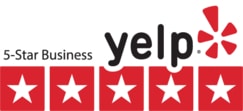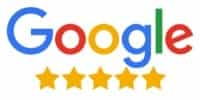 Tom Duffy Wealth Management
Both Tina and myself wanted to let you both know how invaluable your advice and guidance has been with both the purchase of 5614 Dolphin Place and the sale of our home at 423 Westbourne Street in La Jolla. Your negotiating skills are spectacular, particularly with the unusual way in which we structured the purchase contract. Your people skills allowed us to work with the listing agent at Dolphin Place and ultimately convince the sellers to accept our terms of an extended settlement which allowed us time to sell and settle Westbourne. With regard to the sale of Westbourne, your marketing skills were literally the most impressive I have ever seen. Not only did you arrange for various contractors to come into Westbourne over a 48 hour period to get the home into mint show condition, but you also brought in one of the top videographers to put together a stunningly beautiful photographic representation of the home on the internet listing. The photographer also put together a sixty photo slide show that created total buzz and excitement for the home that brought us a first day contract for $90K over the listing price as well as over 100 people at the open house the following day. When the first contract fell out of escrow for a financing technicality that the buyers(who were pre-qualified)had no control over, you very quickly produced a full cash buyer that was willing to close in five days with no contingencies whatsoever. You also kept the buyers believing that the property was "hot" and would sell quickly if they faltered in any way. There is no doubt in my mind that you are both going to be the top producers in California in the future. Your dogged persistence, superb people skills and phenomenal work ethic insure a very successful future for both of you. I will refer you to as many individuals as possible. Many thanks to both of you for your incredible advice, skill and ultimate successful results on both Westbourne and Dolphin Place.
Nils VC
Rob & co. are totally rad to work with! Dude went above and beyond to make everything super simple for us, especially with us being in a different city/state. Highly recommend to anyone that's looking for a solid/legit guy to help ya, rather than working with just another "suit" 🤘🏼🔥

Andy Kaiser
Rob and Joy Aumann are terrific to work with. I found these La Jolla realtors through a mailing about selling my condo.
I interviewed realtors three different companies and decided to go with Rob and Joy. They were the best prepared and had a marketing plan that matched what I wanted to do. Every single step of the selling process was on time and professionally done. I could not have asked for anything more from them.
Debbie Federin
Joy and Rob were incredibly professional. They were available at a moments notice to answer any questions or handle any detail. They accompanied all our showings with other realtors. They worked tirelessly to find us a buyer at our expected price. They were a pleasure to work with and we would highly recommend them to any potential buyer or seller.

Erik Holmlin CEO Bionano Genomics
Working with the team at LUXURYSOCALREALTY has been extremely effective. Rob and Joy have represented us on three sales, 2 listings, and one luxury purchase and the results were stellar. Incredibly tuned in to the market on pricing, staging and guiding us during the negotiation phase all the way to close. They are OUR realtors. Not making moves w/out them.
JHudson Internet Entrepreneur
What an experience working with Rob and Joy! We'd been stalking the higher end of the La Jolla real estate market for about a year, so we had a decent idea of what we were looking for. Still - we were buying into a very competitive market. Yet these two consistently got us into pocket listings, dutifully accompanied us to the many "probably not but we should look anyway" showings, and gave us expert guidance on the unique drivers - and detractors - of value on the luxury homes we were seeing. Not once did they try to push us or make us feel uncomfortable. Not once did we feel like it was a transactional relationship with them - entirely the opposite: we felt like they cared for our home purchase as they would for their best friends. When we did land on our eventual purchase, it was the day it hit the market. We were one of multiple offers, but with Rob and Joy's guidance, ours was the winner. But that was just the start - thanks to their process and their network of vendors, we were able to negotiate a price discount. They were also instrumental in managing the relationship between the mortgage broker and seller's agent - the process took quite a bit longer than expected because of our complicated financial/business structure, and we are 100% certain that the seller's agent would have pushed the seller to walk away too soon, without Rob and Joy's efforts on our behalf. All's well that ends well, though, and everyone was thrilled the day the deal closed. We can't imagine a better San Diego realtor. And while we don't typically write online reviews, it'd be criminal not to do so for these two! They work insanely hard for their clients, and we feel very lucky to have found them.
Ross and Melinda Young Entrepreneur & 12x Ironman
We cannot say enough about the incredible dynamic duo of Joy Bender and Rob Aumann at LUXURYSOCALREALTY. We first began working with Joy and Rob in 2017 when they represented us on buying a condo in La Jolla. Because of their tenacity, we had almost no negotiation and bought the full oceanview, three-bedroom condo with a large deck for an incredibly reasonable price. You know you have a great real estate agent when the seller's agent (a well-known La Jolla name in real estate) takes the time to pull you aside and tell you that your agent is fantastic. Yes, that happened. Fast forward to 2021. We have three big boys and needed a little more space and were ready to commit to an actual home. The challenge to this is that we were living full-time in Austin. As places came on the market, Joy and Rob would rush over to FaceTime a tour for us. When we had questions later, they would be FaceTiming us from the property again in under an hour, even when we were texting at 7am. Soon, we found the place. However, there were already 7 offers on it. Thanks to that tenacity and deep knowledge of real estate strategy, we ended up ultimately getting the house over 13 final offers! And guess what--our offer was not even the highest bid, but Joy and Rob had put together the best offer using other tactics. Now we are in a dream home. And the condo? Joy and Rob sold it for 11% over asking in three days!
Akash and Nidhi Pai
What an amazing team! We are truly blessed to have worked with them. Professional, highly knowledgeable, highly available, resourceful, providing the best white glove service possible. We have done several real estate deals across many states, I can whole heartedly say, they are the best I've worked with. They have your back! You can't go wrong.
Saltiel PhD Director UCSD Diabetes Center
It was an absolute pleasure and we will be singing your praises to anyone who can listen having picked you out as "The One" by internet. I feel so fortunate that you were "our" team for our Santaluz purchase!
CEO Founder of K1 Speed
Joy has been a great agent to work with she is very aggressive never sleeps always on the go looking to help us find the right house. Even though she shows you 20 and you say no she wont stop until you find what you are looking for! It was a pleasure and will choose her again for the next house.
Tamlyn Schusterman Radio City Rockette & Joe Orlando Retired
Joy & Rob not only did an exceptional job as the listing agents for our new home, but also proved to be extremely professional, resourceful and critical to the process of us obtaining it. We fell in love with La Jolla and quickly learned that the real estate market is incredibly competitive. Being from out of town, we were very cautious who to trust with this large purchase. It was a tremendous fortune that Joy & Rob were on the selling side of the one we ended up choosing. Joy, who showed us the home, immediately impressed us with her professionalism & we were sold on the house within minutes. She also demonstrated a rare ability to serve her sellers interests and ours at the same time helping us craft our offer on the spot. Her problem solving & negotiating skills were swift and second to none. With a quick closing and several moving factors, Joy & Rob together designed a win/win arrangement and worked with our agent seamlessly. They both would answer questions within minutes (sometimes seconds) and made a potentially stressful situation smooth, pain free and actually pleasant. The execution of the entire process was precise, accurate and professional. Timing was critical and without Joy & Rob's good work, we may not have acquired the house. During our closing it was obvious that the seller was also pleased. They are clearly as respected by their long term clients as they are by us. When it comes to Real Estate, where a lot of funds are at stake, timing is everything and the devil is in the details, we recommend Joy & Rob if you want to be in the best of hands. We are grateful they were there for us.
Karen Beeman
We would highly recommend Joy and Rob Aumann. After interviewing multiple realtors, some of which were very qualified, we met with Joy and Rob. It was at this juncture, the decision became easy. From the initial meeting there was no question Joy and Rob have the knowledge, are experienced professionals in their industry, and have the right recipe to deliver as promised. We are thankful to have chosen both of them and are very appreciative they agreed to work with us. Joy and Rob worked very well together creating a strong team. They have a dynamic synergy and work well off one another, complimenting each other's strengths. They have a clear concept how to market a property, execute a marketing campaign, and deliver concrete results. There is no question that any real estate transaction presents its own unique challenges. Joy and Rob were always there, and able to overcome those challenges. Joy and Rob work well under pressure and time constraints; and do so without pause. They are able to accommodate unique or unusual requests a seller may have and are able to create a win for both buyer and seller. Joy and Rob are both very responsive to all forms of communication and timely relay all necessary details to the Seller. They are able to keep the transaction on track and move the ball forward without feeling pressured. We always felt that selling our home of 20 years and the related details were just as important to Joy and Rob as they were to us. We believe that Joy and Rob will provide the same level of professionalism and attention to detail, regardless of the transaction size or asset type. Joy and Rob come highly recommended and we would select them again for either side of the transaction.
Tal Zemer Principal ALOR International LTD./Charriol N.A. & Z Luxe Group Inc
Joy is a very professional and sharp agent. She listens to the needs of her client and acts on them quickly. She is a wonderful communicator and will always try to steer her client in the right direction. She has an amazing attention to detail and she will work diligently until the job is done.

President of Nielsen Perishables
Joy Bender is a hardworking and dedicated realtor and we strongly recommend her. We highly value her responsiveness and appreciated the number of hours she spent with us in person, and by phone and email, keeping us informed and updated throughout the process. She showed extraordinary professionalism and we could not have had better support. The personal attention and direction she provided over several months resulted in finding the perfect home for us.
Nesh Nenad
If your goal is to sell your property, above the asking price, Joy is your Agent. I will exclusively work with Joy on any of my future real estate deals and I highly recommend her to anyone that is on the market to buy or sell.
Wayne Weismann
Joy is an amazing realtor! She knows exactly what to do to get a property sold quickly. I highly recommend her to anyone who needs a top pro to market their property.
Angela Hill
"It was an absolute pleasure working with Joy. She exuded true professionalism while handling the sale of our house and quickly responded to our inquiries during the process. Unfortunately, our home situation was a short sale which required several negotiations with the bank. Joy was able to get the loan closed quickly and with no costs to us. We moved across the country during the process and she kept us well informed of every step along the way. I would HIGHLY recommend Joy to anyone selling their home"
Seller's Learn More Buyer's Learn More Our Story
Please let us know how we can help.
We're always eager to hear from you.